General Conference Partner
Main Conference Partner
Cyber Pavilion Partner
Workshop Partner
Live Hacking Zone Partner
FFF General Partner

FFE General Partner
FFF Partner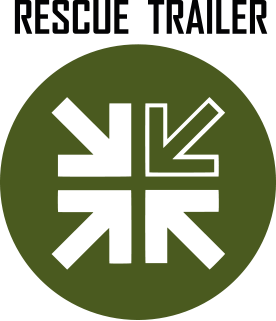 FFF R&D Partners
Under the Auspices of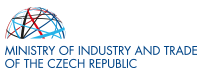 In Cooperation with
Media Partners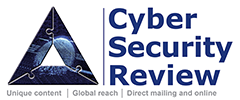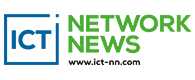 The conference is a part of the European Cyber Security Month

DATE: Wed 16 – Fri 18 October 2024
VENUE: PVA EXPO PRAHA, H2, Partner Cyber pavilion
OFFICIAL LANGUAGE: English / Czech
REGISTER ONLINE (will be opened later)
LIVE HACKING ZONE
Three-day professional event - preparing a set of security panel discussions, workshops, Live Hacking Show and other expert events as the official professional accompanying programme of the international project FUTURE FORCES FORUM (FFF), enabling meeting experts and representatives of the public sector, security and armed forces to discuss key issues in the field of current and future threats and trends in information technology, cybersecurity and defence.
The event will be complemented by a Live Hacking Show in the so-called Live Hacking Zone (LHZ). The Hacking Zone will also provide an opportunity for each participant to test selected partner technologies in real hacking tests and to solve selected hacker tasks within the contest. All participants will have the opportunity on site to try out their practical skills by CRYPTO QUIZ, CYBER AWARENESS and also complete the excercise called Cyber Escape Room (CER), which will practically test their cyber security knowledge. LHZ will be three days of Modern Technologies Demonstrations, Educational Lectures, Cyber Contests and Quizzes. The objective of this professional event is to identify challenges for the national, private and academic sectors in the areas of security and mutual cooperation and also to introduce business opportunities within cyber security and critical infrastructure protection.
3 PANEL DISCUSSIONS

*

10 WORKSHOPS

*

EXHIBITION

*

CER

*

LHZ

*

LEGISLATION

*

EDUCATION
MAIN EVENT TOPICS
C5ISTAR
SCADA Security
Critical Infrastructure Security
Cyber Security Surveillance Centers and Their Importance
Real Time Threat Intelligence & AI
Active Ransomware Protection
Red teaming
Cloud Security
EU NIS 2 Directive
Cyber Security Education
Cyber Security Education Platform
TARGET
Offer a highly professional event with current security topics
Facilitate the meeting of people interested in cyber security
Identify challenges for the academic, government and private sector in the field of security and mutual cooperation
Communicate business opportunities in cyber security and critical information infrastructure protection
Include the event as an ENISA event of the European Cyber Security Month (ECSM)
EXPECTED AUDITORIUM
Experts in the field of information and cyber security
Representatives of the state administration and institutions managing important information systems
Representatives of CIIP organizations
Representatives of private sector using cloud services and operating their own proprietary information systems, in particular banks, telecommunication companies, large industrial enterprises, etc.
Experts from organizations for which data protection and information systems are the important part of their business
Representatives of academia
IMPORTANT DATES
Event Registration from: 1st January 2024
Preliminary Conference and Workshops Programme: 30th June 2024
Final Conference and Workshops Programme: 30th September 2024
CONFERENCE PRELIMINARY PROGRAMME
day
topic of the day

place: Partner Cyber pavilion stage

WED
Innovations in Cyber Defence



THU
Cyber Security and Defence - New Technologies and Trends
FRI
Cyber Security - NIS2 Implementation
EDUCATIONAL MINI-LECTURE and TOPIC TRAILERS
In the free time slots on the Partner CYBER PAVILON stage, there will be contributions from expert state institutions The National Cyber and Information Security Agency, National Agency for Communication and Information Technologies, Cyber Forces Command of the Czech Armed Forces, Ministry of the Interior of the Czech Republic, Police Academy of the Czech Republic, Cyber Security Centre, AFCEA, Universities and Commercial entities.
time/language
Wednesday 16.10. / with interpretation
Main Conference Partner
topic:
Innovations in Cyber Defence
moderator:
panelists:
time/language

Thursday 17.10. / with interpretation

Main Conference Partner
topic:
Cyber Security and Defence - New Technologies and Trends
moderator:
panelists:
time/language

Friday 18.10. / with interpretation

Main Conference Partner
topic:
Cyber Security - NIS2 Implementation
moderator:
panelists:
PARTNERSHIP OFFER and PROMOTION OPPORTUNITIES
Conference Programme Committee:
Chairman:
Jan DIENSTBIER, ex-Prezident, Český institut manažerů informační bezpečnosti
Honorary Chairman:
Doc. Josef POŽÁR, CSc., dr. h. c., Katedra zdravotnických oborů a ochrany obyvatelstva, Fakulta biomedicínského inženýrství, České vysoké učení technické v Praze
Members:
plk. doc. Ing. Petr HRŮZA Ph.D., Prorektor, Univerzita obrany
Petr JIRÁSEK, Místopředseda Výkonného výboru ENISA European Cyber Security Challenge
Jiří KASNER, Předseda představenstva, COLSYS – AUTOMATIK a.s.
Ing. Luděk KEIST, Ředitel úřadu, Jihočeská hospodářská komora
Ladislav KOLLÁRIK, Viceprezident, AFCEA Slovakia
pplk. Radim KOZÁK, Velitelství informačních a kybernetických sil, Armáda České republiky
Jaroslav PEJČOCH, Člen představenstva, ICT Unie
Tomáš PŘIBYL, CEO, Corpus Solutions a.s.
prof. Boris ŠIMÁK, Katedra telekomunikační techniky, Fakulta elektrotechnická, České vysoké učení technické v Praze
Jakub VESELÝ, Ředitel odboru vládní CERT, Národní úřad pro kybernetickou a informační bezpečnost
Michal ZEDNÍČEK, Cyber Expert, Alef Security
Bohuslav ZŮBEK, Oddělení kybernetické bezpečnosti, Ministerstvo vnitra ČR
CONTACT FOR PARTNERS AND PARTICIPANTS
Mr. Petr Jirásek – Programme Committee Representative
Email:

[email protected]


Tel.: +420 277 007 763