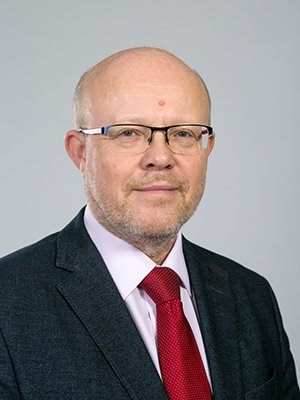 prof. MUDr. Vlastimil Válek, CSc., MBA, EBIR
Ladies and gentlemen,
it is my great honour to be a patron of medical conference, which is part of the Future Forces Forum. In recent years, we have faced a number of enormous challenges. Those challenges go across society, and that is why we need collaboration, broad collaboration at all levels across the civilian, non-profit and military sectors to work perfectly. Covid, the migrant crisis, the refugee crisis, the war in Ukraine and unprecedented cyber attacks, not just on medical facilities. All of this has shown us that this cooperation is essential. We must learn from these things. We need to develop and use the lessons learned for future planning and, ultimately, for better preparedness and resilience of all allies.
I therefore welcome the fact that the Future Forces Forum platform will enable information sharing in the civil-military domain and that this cooperation, crisis preparedness and readiness of medical and other related areas will be all the better, will be perfect. I believe that it will be beneficial for all involved and that the information gained will be used to build more resilient health systems for the members of the North Atlantic Alliance and the European Union. For us, the cooperation with defence and security has been incredibly successful. Without the military, without our friends, we would not have managed the covid. We would not have been able to do any of what we have been doing for the last two years, and I have to say that the cooperation with the Ministry of Defence in the Czech Republic, with Minister Černochová, has been absolutely perfect.
I hope that, on the basis of all the experience that we have gained, we will be better able to protect our citizens, better able to defend ourselves against terrorists and aggressors such as Putin, and that we will not risk the future not only of our health sector but, in general, of all those areas that are involved. So, I wish you a wonderful conference, I wish you every success and I hope that we will all learn from our experiences.
prof. MUDr. Vlastimil VÁLEK, CSc., MBA, EBIR
Minister of Health