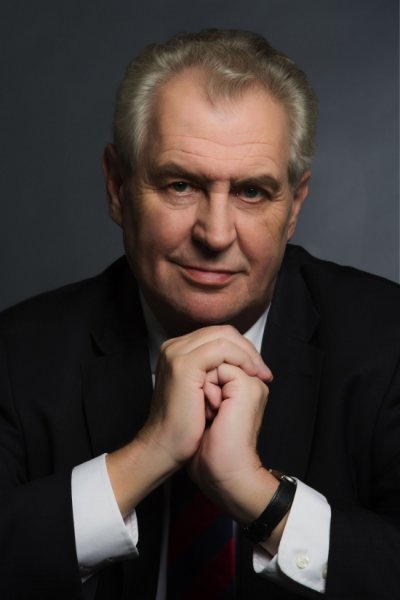 Ing.
Miloš Zeman
Ladies and gentlemen,
I am very honored to be able to sponsor the Future Forces Forum (FFF) international platform for defense and security trends and technologies for the year 2022. The strengthening of security is a key effort today. The security situation in Europe and in the entire Euro - Atlantic area changed dramatically from the moment the Russian attack on Ukraine began. I unequivocally condemn this aggression. A Russian attack against a sovereign state is absolutely unacceptable.
That is why I strongly support a debate in the given security context between the highest political representatives, experts, manufacturers, and members of the armed and security forces, not only on a European, but also on a global scale.
We are the 11th safest country in global rankings, but we must not take this high level of security for granted. It is obvious that Russian aggression towards Ukraine and its hostilities toward neighboring countries are aimed at destabilizing Europe and the entire democratic community. A direct military threat to the territory of some NATO and EU member states cannot be ruled out. It is necessary to talk about security topics not only in closed professional circles, but also in public. The FFF initiative contributes to improving our ability to better face current and new threats and risks. It brings new perspectives on current issues and offers possible approaches to addressing threats of a military or non-military nature.
The current situation is clear evidence of how fragile and easily vulnerable societies can be if they are not sufficiently prepared and joined together I am pleased that the Czech Republic is one of Ukraine's most important allies and one of its strongest supporters.
In order to better respond to security threats and challenges in a dynamic and ever-changing environment, we must continue to spend sufficient funds on defense and we must not be pressured to reduce the defense budget. It is desirable to acquire the most modern technology designed to fight in the 21st century. I am very pleased that the issue of the use of unmanned aerial vehicles, autonomous and robotic means, as well as, for example, cyber defense and security, continue to receive top priority, as they have in past FFFs. Of course you know that I am very carefully monitoring the issue of unmanned aerial vehicles.
My efforts have created, among other things, a military unit within the ACR – the 533rd Battalion of Unmanned Systems – for which I solemnly placed a combat flag on October 6, 2020 and also presented in memoriam the honorary title of Major General Josef Duda.
I am convinced that the involvement of the domestic defense industry is a fundamental necessity. Please realize that the Czech Republic has had a long tradition in a robust defense industry, and it would not be good for us to abandon this tradition.
Effective defense is the result of collective cooperation and it is very good that the FFF brings together representatives of the Czech Republic and representatives of the security community from NATO, the European Union and other countries. The Czech Republic's membership in the North Atlantic Alliance and the European Union is one of the main pillars of our foreign policy. It is important to remain united – only a clear and united position can be effective. There is no place for aggression in 21st century Europe.
I am sure that this year's Future Forces Forum will move the issue of defense and security forward, as have the previous fourteen.
Miloš ZEMAN
President of the Czech Republic